Shuttle & Food Drops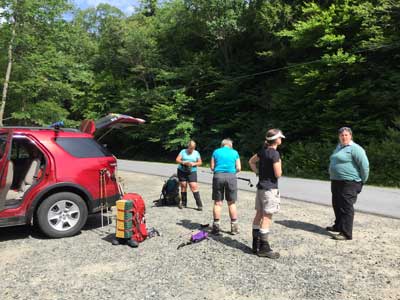 Shuttle Services - There are many interesting backcountry ventures, in which a drop-off or second vehicle may be necessary. When possible, we provide a shuttle service for trips of this nature, especially for those interested in hiking the 135-mile Northville-Placid Trail (in whole or by sections) or paddling the Northern Forest Canoe Route. We can help transport vehicles from Old Forge to the Saranac Lake area when we are available. Please note that shuttle rates are priced accordingly based on round-trip travel from our base in Tupper Lake. We are also able to provide secure parking at our home base in Tupper Lake for those who use our guide service or accommodations.
Food Drop Services - We may be able to assist you by making food drops for you or your group. This is a great services for lightening your pack weight for extended trips! Let us know what you need and we'll see how we can accommodate you.