Hiking In The Adirondacks: Tupper Lake Triad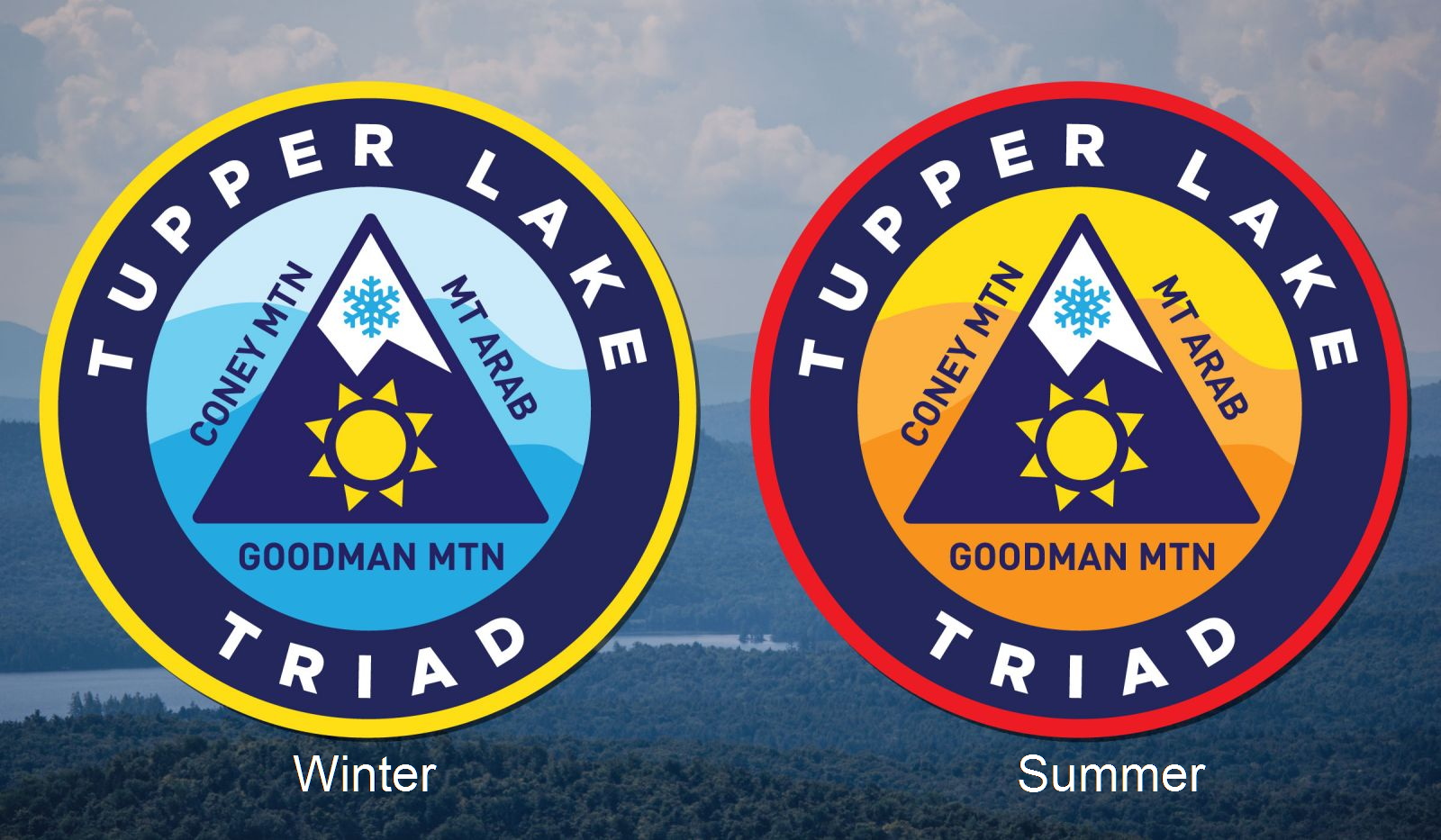 The Tupper Lake Triad is a hiking challenge in the Tupper Lake Region of the Adirondacks. The three family-friendly mountains boast outstanding views of the surrounding mountains and lakes from their summits. There are two climbing seasons - WINTER (Dec 20-March 20) and SPRING-FALL (March 21-Dec 19) with a patch and decal for each season. There are also patches for canine companions!
Please submit a Plan A Trip form to schedule a guided Tupper Lake Triad trip at a time that works for you. Please provide as much information as you can in regards to your preferences.
Guided Tupper Lake Triad Challenge
Climb one, two or all three mountains. After successfully hiking all three peaks, hikers can register on the official Triad Roster and receive a decal and patch -- and bragging rights, of course. Climb your peaks with us and take your official Triad decal and patch home with you. Climb all in one day for the ultimate challenge!
Total distance: 7.6 miles. Terrain: Moderate
Coney Mt - (2.2 mile RT; 2280' elev; 548' ascent)
Enjoy superior views with little effort from Coney's rocky summit.
Goodman Mt. - (3.2 mile RT; 2178' elev; 581' ascent) This mountain, named after civil rights activist Andrew Goodman, has it all. History, wheelchair accessibility for the first quarter mile, and great views from the summit.
Mt Arab. - (2.2 mile RT; 2545' elev; 764' ascent) A fire tower awaits those who make the moderately steep climb up this mountain. Mt Arab is on the Fire Tower Challenge also.