GIFT CARDS & GIFT CERTIFICATES
Gift Certificates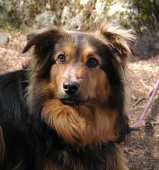 A gift idea for any occasion...
Not sure what to do for that special someone? We'd be happy to give you some ideas!
A gift certificate is a wonderful way to share beautiful places or create special memories with others!
Gift Cards & Gift Certificates Available
Gift Card - Decide the amount you would like to give. That amount becomes the cash value of the card. The recipient can then apply that amount toward the cost of any Adirondack All Seasons Guide Service trip, GPS workshop, or Service they desire. Adventure Trip Gift Certificate - Choose from our scheduled trips OR have us design a custom trip for your special someone. We work with you on the details and let you know the cost. You can pick the trip dates OR you can leave that up to the recipient. You pre-pay for their trip.
Receive 10% off Adventure Trip Gifts booked by Feb. 28, 2017 for any of our scheduled trips May - October 2017. Bundle Trip Certificates - This option allows you to purchase 3 or more trips for yourself or others at a discounted price. The discount is 10% off Adirondack All Seasons Guide Service scheduled trips that are posted on our website and 15% off custom or private trips that we design for you. You will receive one certificate for each trip allowing you to give them to multiple recipients if you choose. NOTE: Gift cards & certificates are valid for 12 months from the month they are purchased, unless another arrangement is made with Adirondack Connections. Gift Cards & Gift Certificates make great gifts for:
• Holidays
• Birthdays
• Anniversaries
• Graduations
• Any occasion where you want to let someone know how special they are! Please contact us to discuss ideas & options for a gift that's sure to please! Be sure to allow enough time for us to prepare your certificate and get it out in time for that special occasion. Thank you!